October 8th, 2018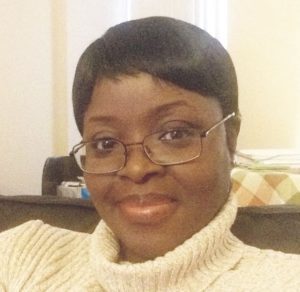 Ebazare Ayewah, M.D.
"Health care is a right not a privilege."
The Wellness Plan Medical Centers is pleased to announce the addition of Ebazare Ayewah, M.D. to our Gateway Medical Center specializing in Family Medicine.
Dr. Ayewah completed her residency in Family Medicine at the Detroit Medical Center and Wayne State University. She is Board Certified by the American Board of Family Medicine and is affiliated with the American Academy of Family Physicians.
Dr. Ayewah has practiced a full-spectrum of family medicine both in-patient and out-patient. Her clinical interests are management of acute and chronic illness, preventative medicine, women's health issues and pediatrics including hospital privileges and affiliations. Also, she has participated in outreach programs in health care delivery for the under-served and uninsured across metro-Detroit.
Dr. Ayewah practices under the philosophy and belief that caring for people of all ages and at all stages of life gives her a unique opportunity to build life-long relationships. She has practiced primarily in medically under-served areas and her strengths lie in her bond and commitment to her patients.
We invite you to call or go by Dr. Ayewah's office to welcome her aboard.
Contact Information
Location:    Gateway Medical Center
             Office: 164
Direct Dial: 313.875.5035
Extension:   55035
Email:       eayewah@wellplan.com