The Wellness Plan Medical Centers is staffed by medical professionals who are committed to providing quality health services for the metro Detroit community. We take pride in having a team on trained, competent medical professionals whose goal is to provide the best care for our patients.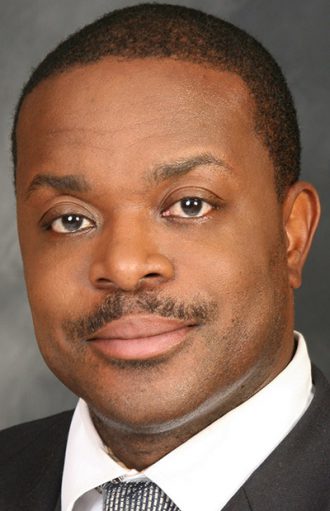 Our Leadership
Anthony King, FACHE, MHSA
CEO, Executive Director
Exemplary service and sound financial management and ethics continue to be the cornerstone of our pursuit of excellence under the vision and leadership of CEO and Executive Director Anthony King, as well as our leadership team and our board of directors.
King, FACHE, MHSA, joined TWP in February 2007 and helped TWP restructure from an insurance provider into a Federally Qualified Health Center (FQHC). Under King's leadership, TWP's revenue has doubled over the past 10 years and the organization has grown from three locations to six locations.
Dr. Tiffany Sanford, MD, MBA,

Chief Medical Officer

Andrea Roberson, MHSA

Chief Operating Officer

Dr. Michele Bloxson, DDS

Dental Director

Charles Berry

Director, Chief Financial Officer

Kimberly Thornton, RPH

Chief Pharmacy Officer

Brenda Jackson

Executive Assistant

Betty Shelton

Chief Administrative Officer
Our board of directors is a group of professionals who stand as a voice for TWP to our community. They represent people of all backgrounds with a common goal in mind — the health and wellbeing of TWP patients and staff. We are thankful for the time, talent, and energy that they provide to ensure the prosperity of TWP.
Margaret Louise Betts

M.D, Member, Board of Directors

Daniell L. Jones, CPA

Treasurer, Board of Directors

Varee Grandberry

Board Member

Adrian Lewis

Board Member

Anita Moncrease, M.D.

Board Member

Malika Muhammad

Board Member

Mahasin Pierce

Board Member

Ingrid Thompson

Board Member

Larry Warren

Board Member

Cassandra Willis-Abner

Board Member

JoAnn Polk

Board Member

Anita Jones

Board Member

Terry Jackson

Board Member